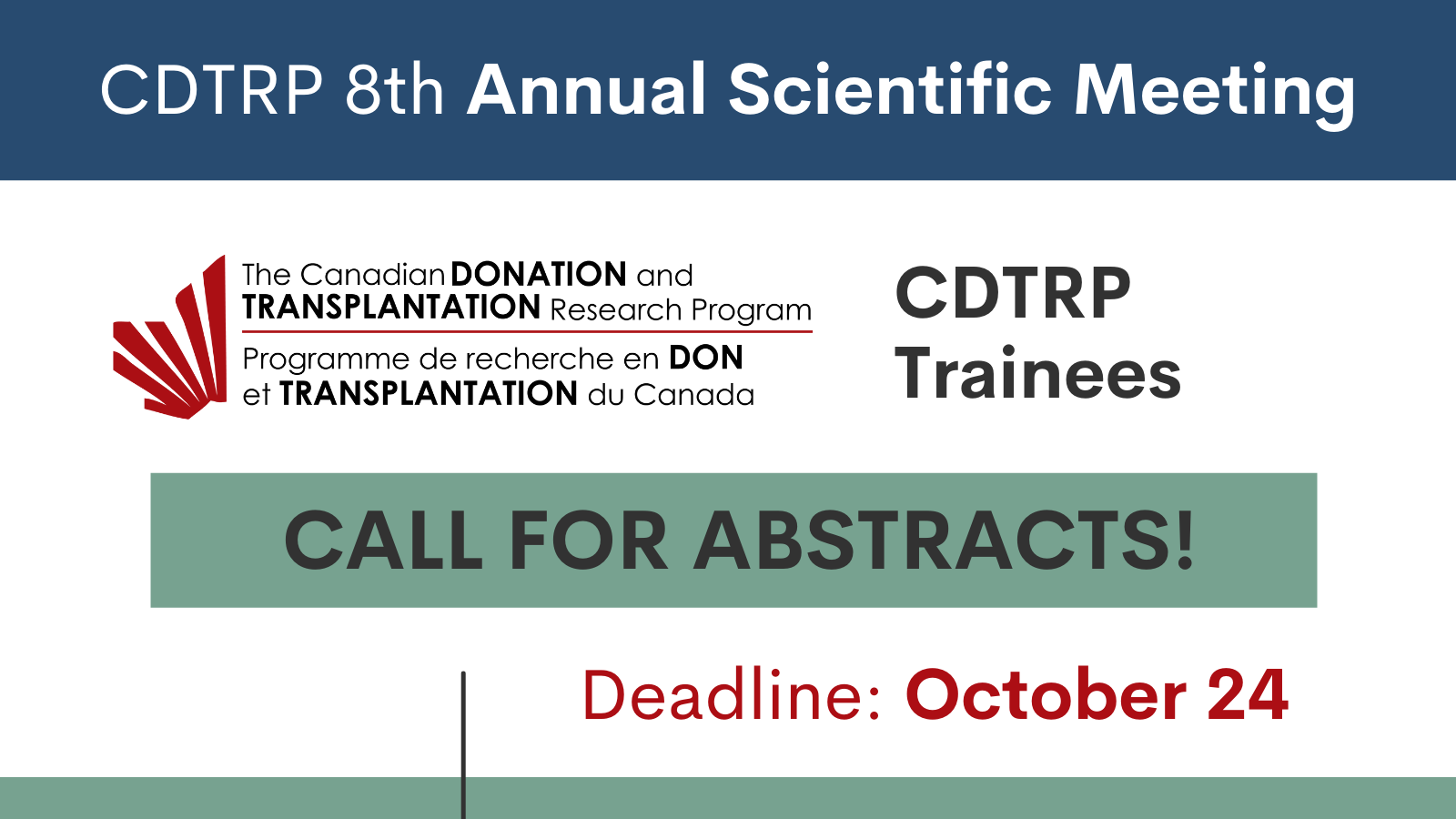 CDTRP 8th Annual Scientific Meeting – Call for Trainee Abstracts
On Dec 8-10, 2021, the CDTRP will be holding its 8th Annual Scientific Meeting, led by our co-chairs Dr. Lorraine Hamiwka and Dr. Marat Slessarev. We will be going virtual this year and are developing creative session formats to replace our usual in-person presentations and networking. We are excited to spotlight major CDTRP initiatives and to provide a forum for our members to propose new collaborations and discuss future opportunities for both individual projects and the overall CDTRP network.
Most of all, we are excited to hear about the latest advances from our research community, including CDTRP trainees. The call for abstracts is now open for CDTRP Trainees for short research presentations. Please note there will be no poster session this year. Selected trainees will have the opportunity to give a 5-minute presentation on Wednesday December 8.
This is an excellent opportunity for trainees to communicate their work in a scientific meeting, build a research profile, and receive feedback from the CDTRP community, including PIs, patients, families and donors, and other trainees.
To submit an abstract for consideration, click here to access the submission form. Abstracts are due Sunday October 24 at midnight ET. Submissions must include both a scientific (450 word limit) and plain language abstract (300 word limit).
Abstracts will be adjudicated by the planning committee based on the following criteria:
Novelty or originality of question/hypothesis
Methodology (conduct of the study is appropriate and well-described)
Results
Clarity
Scientific/clinical relevance
Trainees will be notified of the results (selected/not selected) on November 12.
If you have questions, contact Manuel Escoto, Education & Trainee Platform Manager, at mescoto@cdtrp.ca.