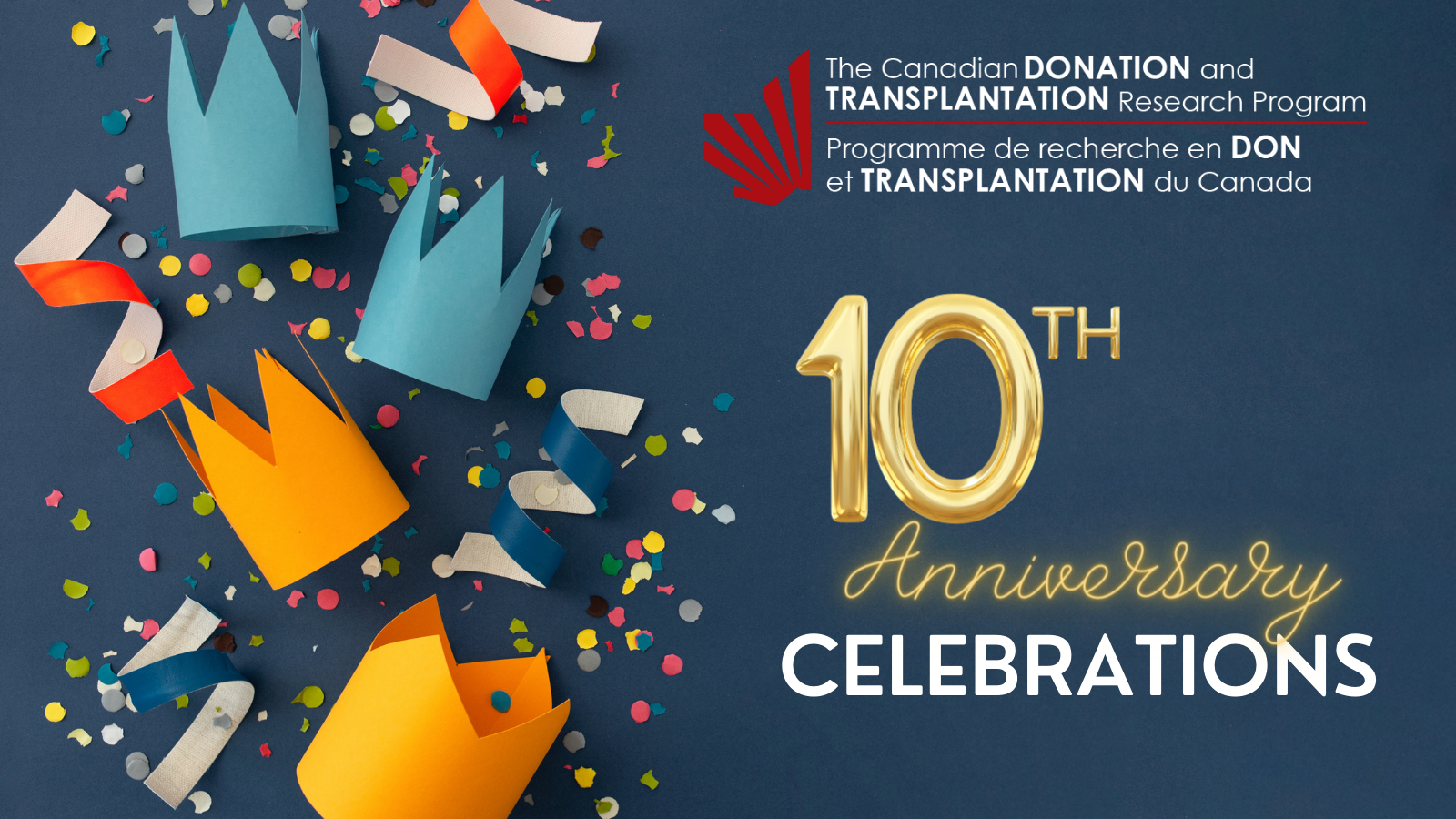 The CDTRP is celebrating its 10th anniversary!
We are proud to launch the 10th Anniversary Celebrations of the inception of the Canadian Donation and Transplantation Research Program (CDTRP), formerly know as the Canadian National Transplant Research Program (CNTRP). Indeed, year 2023 marks the creation of the network conceived, developed and led by two exceptional women you know well: Dr. Lori West and Dr. Marie-Josée Hébert.
A bit of history
With support from the Canadian Institute of Health Research's (CIHR) Transplantation Research Program, the Canadian National Transplant Research Program was launched in April 2013. It received a five-year grant from CIHR and its partners to support the formation, operations and research activities, and was renewed in 2018 for an additional three years.
Here we are, 10 years later, not a little proud of the accomplishments and partnerships developed with the important actors of the organ donation and transplantation community. It is therefore an appropriate time to celebrate these great years!
WE NEED YOUR HELP!
Do you have any juicy anecdotes or touching stories to share with us?

Would you like to be part of the celebrations as an actor and not just a spectator?

Do you have pictures or videos from our Annual Scientific Meetings over the past ten years?
SHARE YOUR MEMORIES WITH US!
To do so, send an email to the Communications Manager, Stéphanie at slariviere@cdtrp.ca.
STAY INFORMED!
Watch your email inbox and our social media platforms to make sure you don't miss any of the celebrations! Surprises will also be unveiled during the year. Stay tuned!