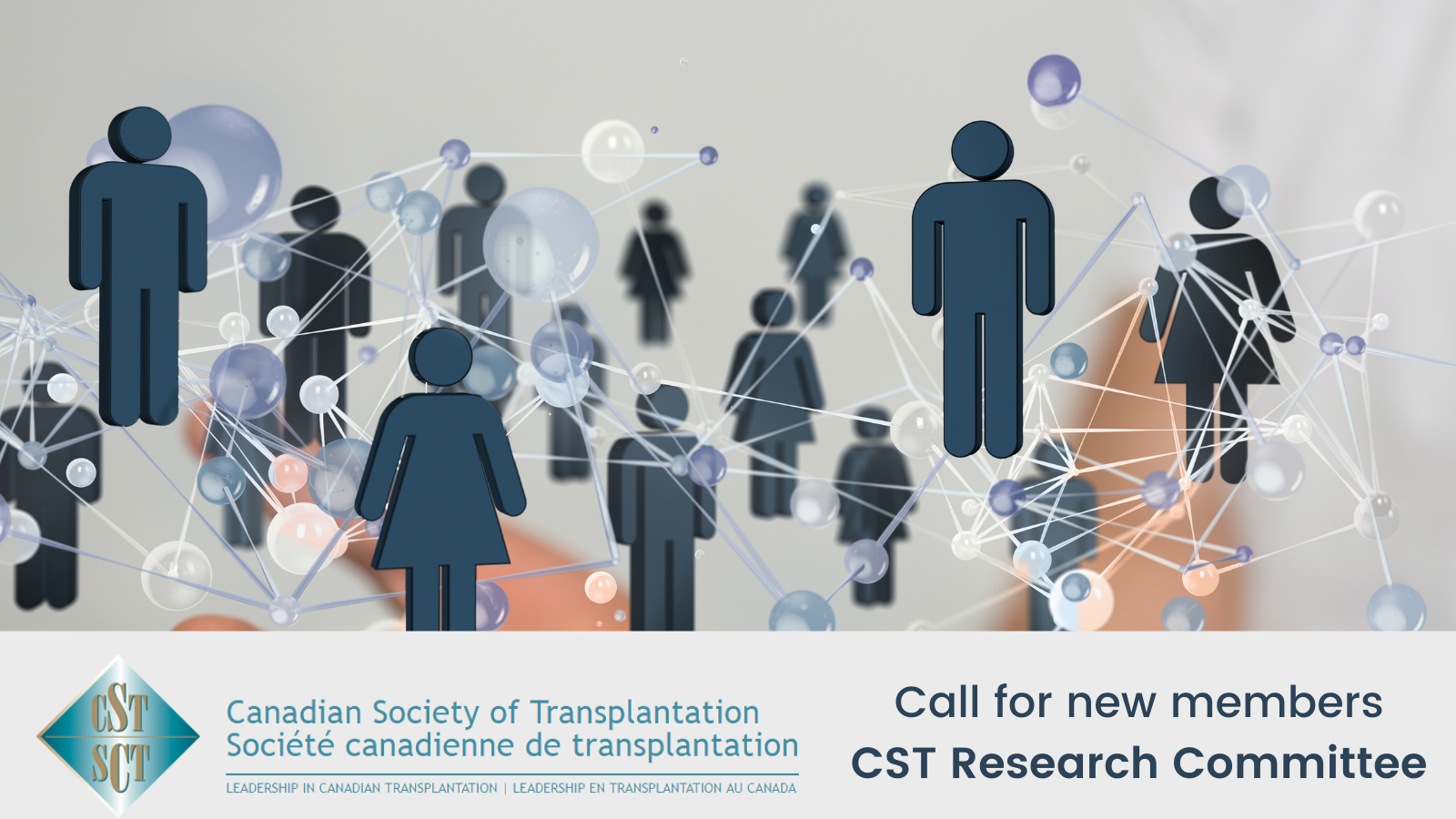 Call for new members – CST Research Committee
The CST Research Committee is looking for individuals to join them! If you have an interest in promoting research in donation and transplantation, and looking to build your research networks and capacities, please consider joining the committee.
The main purpose of the Research Committee is to:
Promote and advance Canadian research (basic, clinical and translational research) in organ donation and transplantation, in Canada and internationally through networking and mentorship activities
Assist with the review of grants for CST grant competitions
Contribute to the CST annual meeting planning, including review of abstracts
Criteria to be a Research Committee Member:
CST active member in good standing
Interest in research
Trainees are welcome to join
The research committee member term is 3 years, there's option to renew for one additional term.
HOW to JOIN
If you are interested to become a research committee member, please submit your information by clicking the web form here.
The deadline to submit your interest is Friday, November 5, 2021.