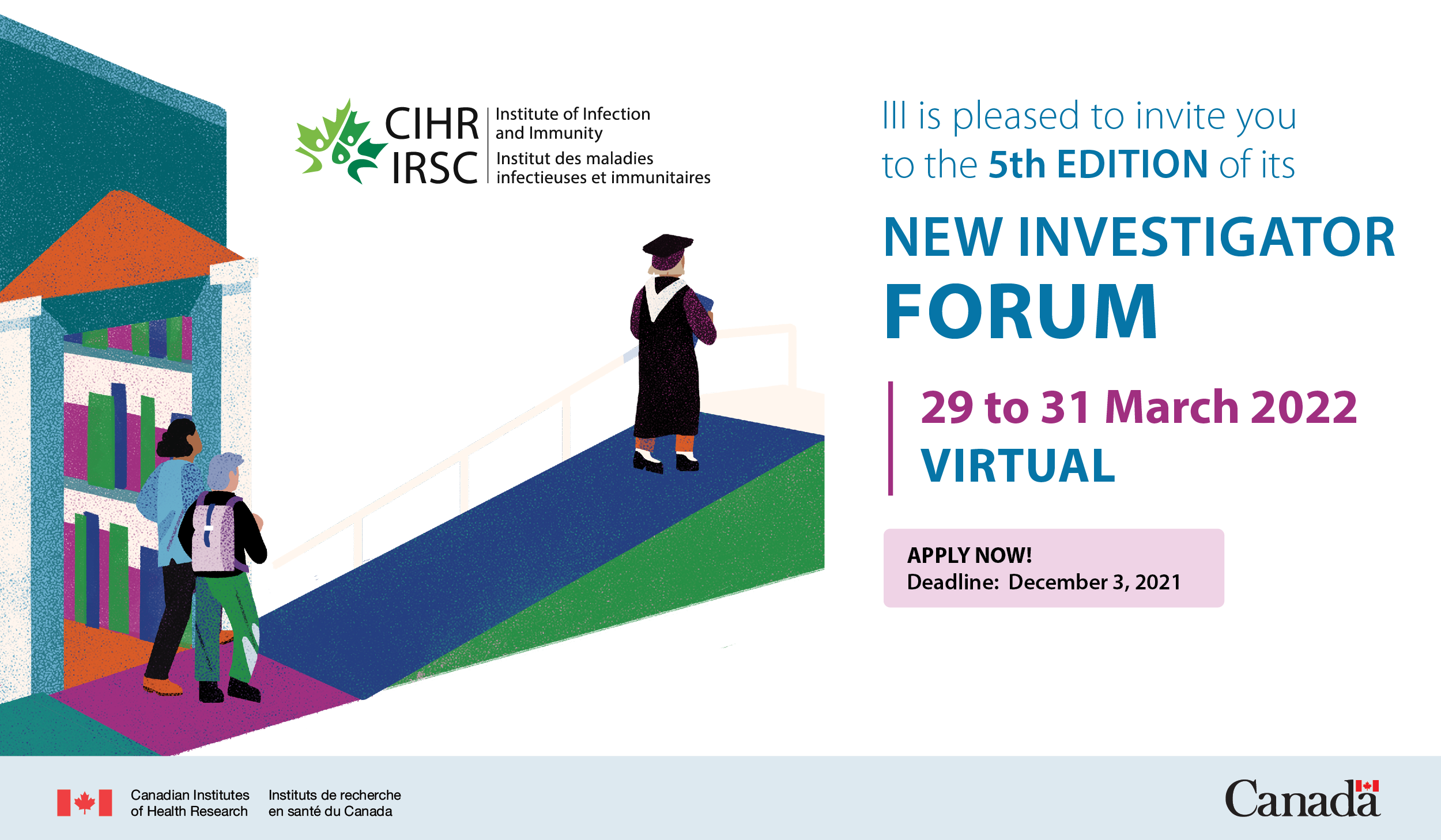 Call for Expressions of Interest: Spring 2022 CIHR-III New Investigator Forum – CIHR
The CIHR Institute of Infection and Immunity (CIHR-III) New Investigator Forum Is Back!
Are you an early career researcher or late-stage post-doctoral researcher or research associate looking to pursue an academic career as an independent investigator? CIHR-III is pleased to announce the 2022 New Investigator Forum (NIF), an event dedicated to supporting and promoting the professional development of infection and immunity researchers in the early stages of their research career. The forum will be held virtually from March 29 – 31, 2022. The call for expressions of interest to attend the NIF is live on the III website.
Call for Expressions of Interest: Spring 2022 CIHR-III New Investigator Forum – CIHR
Application Deadline: 2021-12-03
Notice of Decision: 2022-01-10
Application Form: Application Form
Application deadline: December 3, 2021