BC Transplant Education Day
Every year, BC Transplant hosts an educational conference for healthcare professionals around the province who work in organ donation and transplantation. The mission of the conference is to highlight the continuity of care between organ retrieval, transplantation, and the post-operative care of transplant recipients.
This year, Education Days is going virtual! Join them Friday, October 23, 2020 for back-to-back sessions on organ donation and transplant with national and international experts.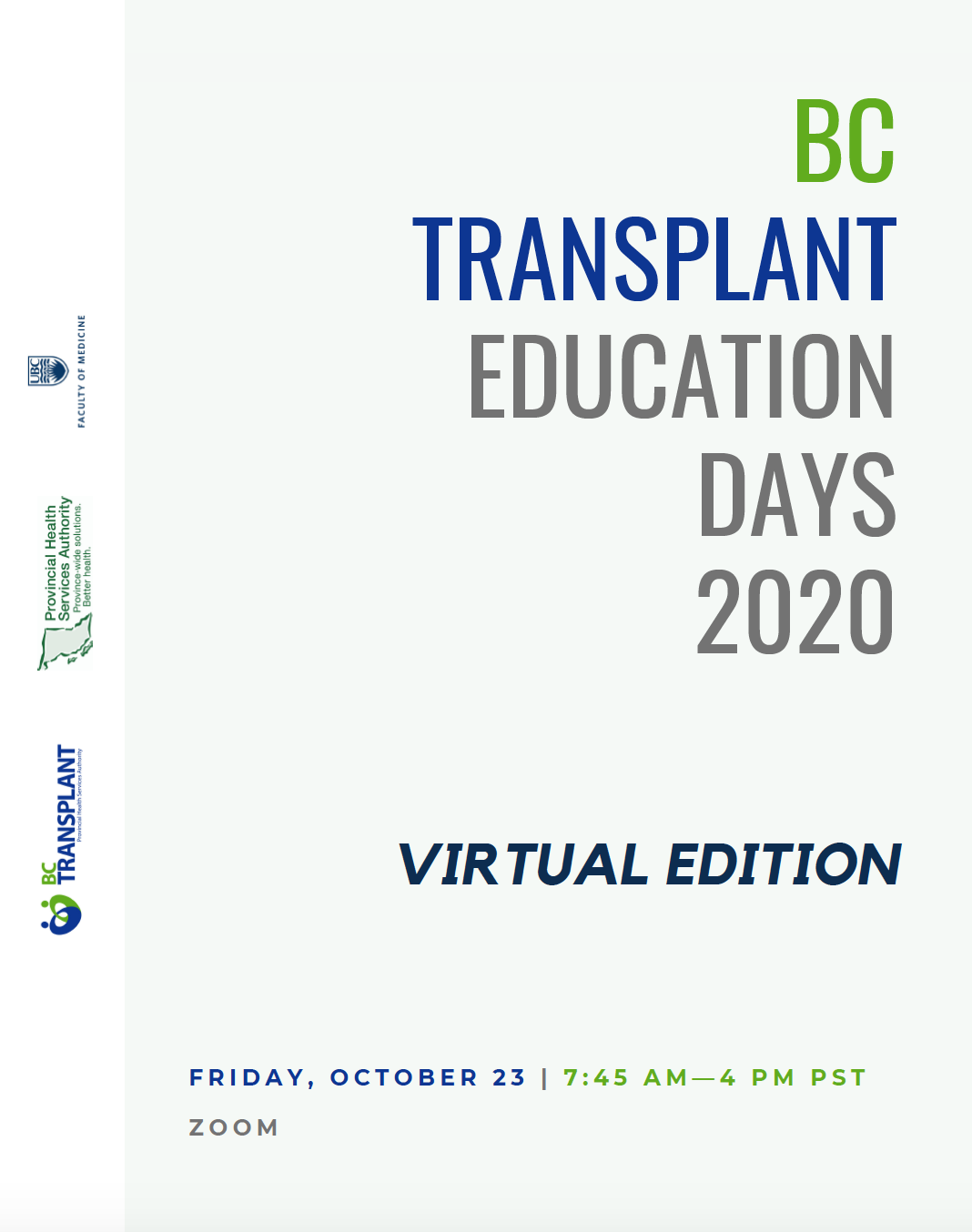 About BC Transplant
"BC Transplant oversees all aspects of organ donation and transplant across BC and manages the BC Organ Donor Registry."
"BC Transplant manages the BC Organ Donor Registry, offers a variety of programs to help you start your own awareness campaign and provides a locations map and contact list of BC transplant centres and clinics."