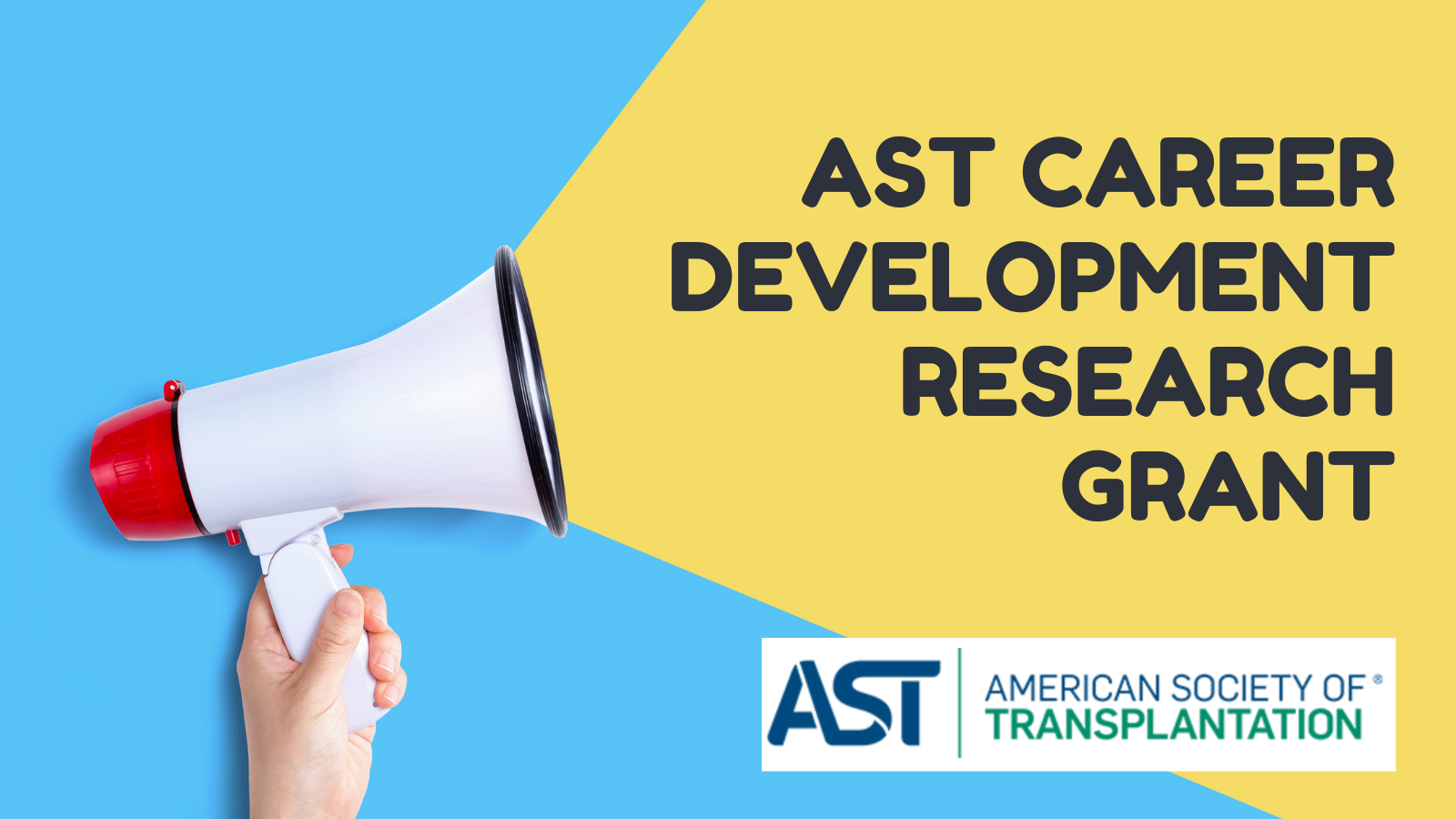 AST Career Development Research Grant
The purpose of these grants is to foster the training of early career investigators who have the potential to contribute to transplant science/immunobiology and/or treatment of transplant recipients. The grants encourage continued commitment of high-quality applicants to their careers in transplantation.
Grants are typically awarded in the amount of $50,000 a year for one or two years as budget allows. The number of grants we award per year is dependent on the amount of available funding.
Applications
The 2022 career development grant cycle is now open. This year AST also has a patient-oriented clinical fellowship RFA. Share these opportunities with your colleagues!
NOTE: If you are planning to be a sponsor for a fellowship grant applicant, please try to avoid submitting in your study section (e.g. translational). If you sponsor a grant in your section, you cannot review any fellowship grants. You will only be able to review faculty development grants.
Timeline
The timeline for the career development grants are:
Applications open – August 1 – December 21, 2021
Review period – December 15, 2021 – January 15, 2022
Review calls and rank call – January 15 – February 15, 2022
Applicant notifications – March 31, 2022
Reviewer Orientation
Every year, we have an orientation to help you in your reviews. Whether new or returning, we would like you to attend. Please complete this Doodle poll with your availability for December 6-14.
Review Calls
Members will participate in one review call and are encouraged to attend the ranking call. Chairs and co-chairs are asked to participate in as many review calls as possible.