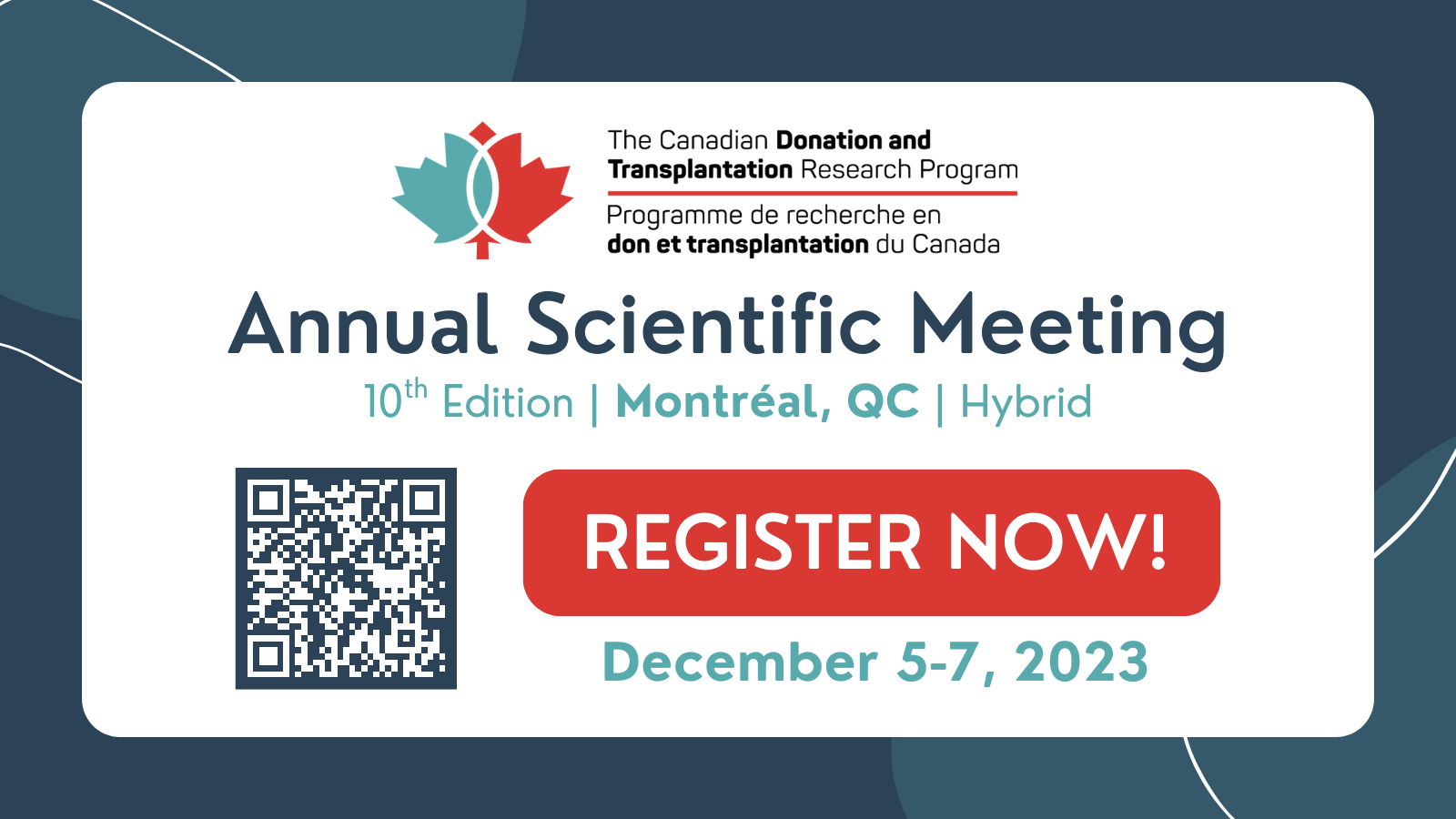 CDTRP 10th Annual Scientific Meeting – Registrations are now open!
Are you passionate about donation and transplantation research? Do you want to be a part of a groundbreaking event that celebrates a decade of advancements in the field? Look no further! The Canadian Donation and Transplantation Research Program (CDTRP) is excited to announce the opening of registrations for our 10th Annual Scientific Meeting!
Date: December 5-7, 2023
Location: Montréal, QC
Format: Hybrid (in-person and virtual attendance options available)
This year, we are proud to present an extraordinary program that combines sessions dedicated to our national priorities with interactive sessions from our vibrant community. Join us as we dive into innovative research, engage in thought-provoking discussions, and explore emerging trends in donation and transplantation.
The CDTRP 10th Annual Scientific Meeting is an incredible opportunity to not only celebrate the achievements of our network but also to be inspired by the stories of those who have triumphed over adversity with the help of donation and transplantation research. Don't miss out on this chance to connect with like-minded people, gain valuable insights, and contribute to the future of donation and transplantation.
CDTRP 10th Anniversary Celebrations
But that's not all! On December 7th, the final day of the conference, we will host a unique and exciting 10th Anniversary Celebration Banquet. This special evening will not only feature a gourmet dinner but will also provide an opportunity for attendees to be inspired by the incredible stories of individuals whose lives have been transformed by transplantation research.
Allow us to introduce our esteemed speakers for the evening. First, we have Simon Keith, the first athlete in the world to play professional sports after undergoing a heart transplant. His tale of resilience and determination will inspire you to push boundaries and never give up on your dreams. Next, we have Mai Duong, a leukemia survivor and co-founder of Swab the World. Mai's personal experience with leukemia and subsequent stem cell transplantation has motivated her to advocate for increased awareness and donor registration.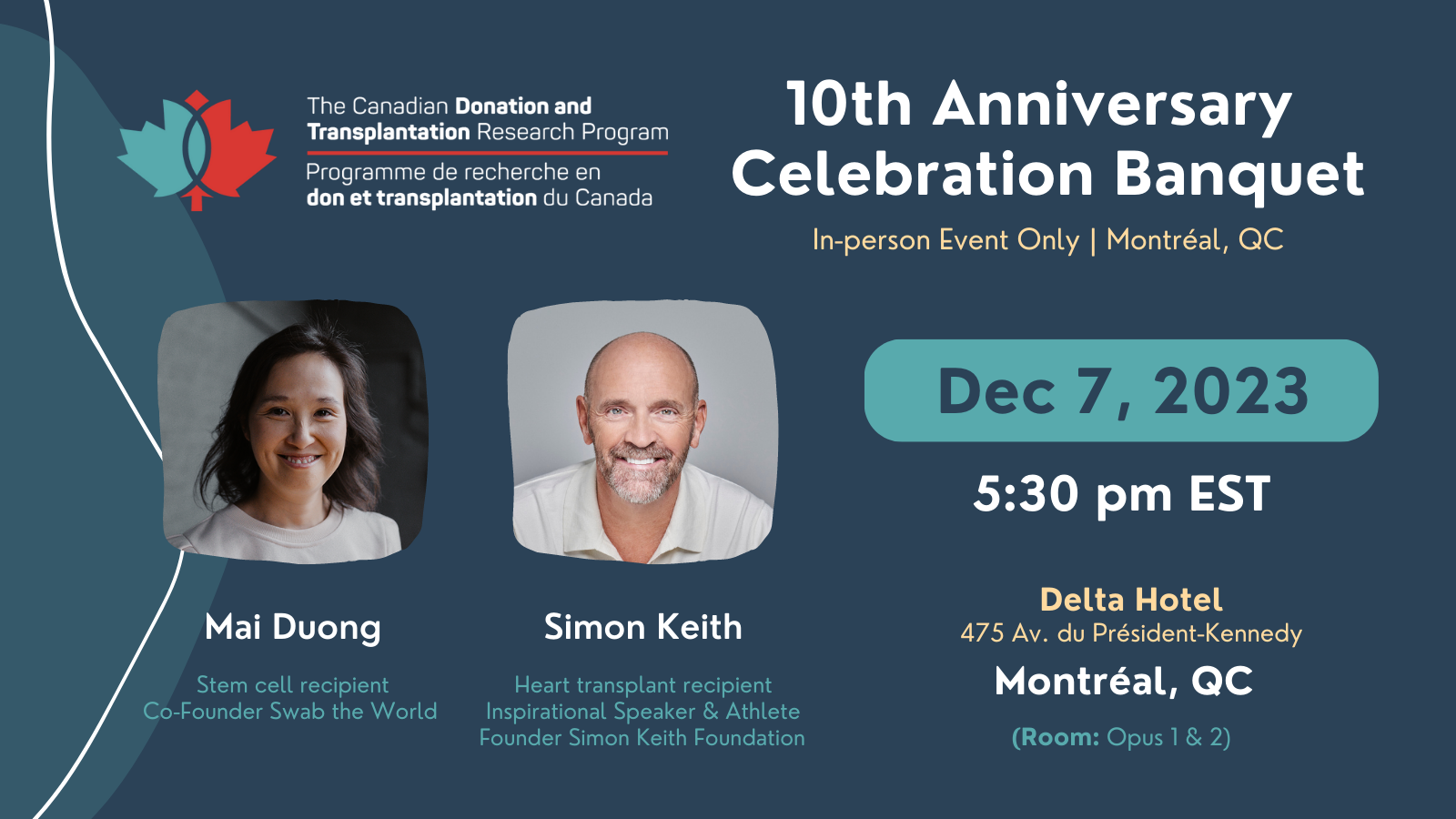 Registration for the event is now open! Visit our website to secure your place and learn more about the conference agenda, speakers, and registration details.
Join us in Montréal from December 5th to 7th, 2023, for an unforgettable experience that will revolutionize the way you think about donation and transplantation research. Together, let's pave the way for a future filled with hope, healing, and transformative medical breakthroughs. We look forward to welcoming you to the CDTRP 10th Annual Scientific Meeting!