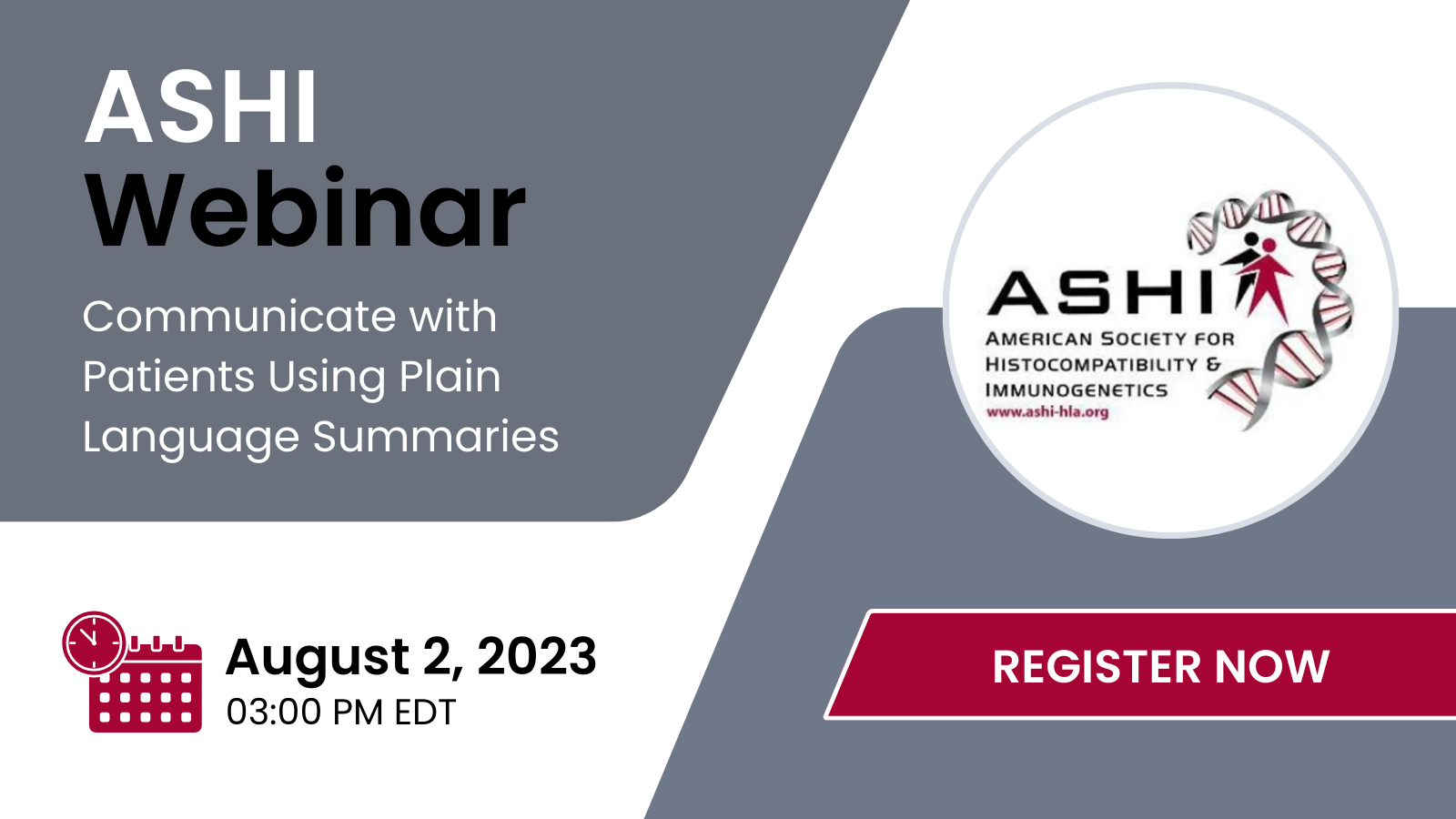 ASHI Webinar: Communicate with Patients Using Plain Language Summaries
This webinar is tailored to meet the needs of the histocompatibility and immunogenetics researchers who are eager to improve their ability to effectively communicate complex scientific concepts to diverse audiences, including patients and healthcare professionals from various disciplines. This includes individuals involved in the field of transplantation such as physicians, surgeons, immunologists, laboratory directors, histocompatibility technologists, and other members of the transplant multidisciplinary team.
Date: Wednesday, August 2, 2023
Time: 3:00 pm EDT
Location: Zoom
Learning Objectives
At the conclusion of this webinar participants will be able to:
Explain how plain language scientific abstracts and summaries can benefit transplant candidates/recipients, living donors, transplant families/caregivers, and members of the transplant multidisciplinary team.
Identify five important principles for writing plain language scientific abstracts and patient summaries.
Assess the readability of their scientific abstracts using various plain language assessment methods and tools.
Discuss the advantages and disadvantages of different readability tools.