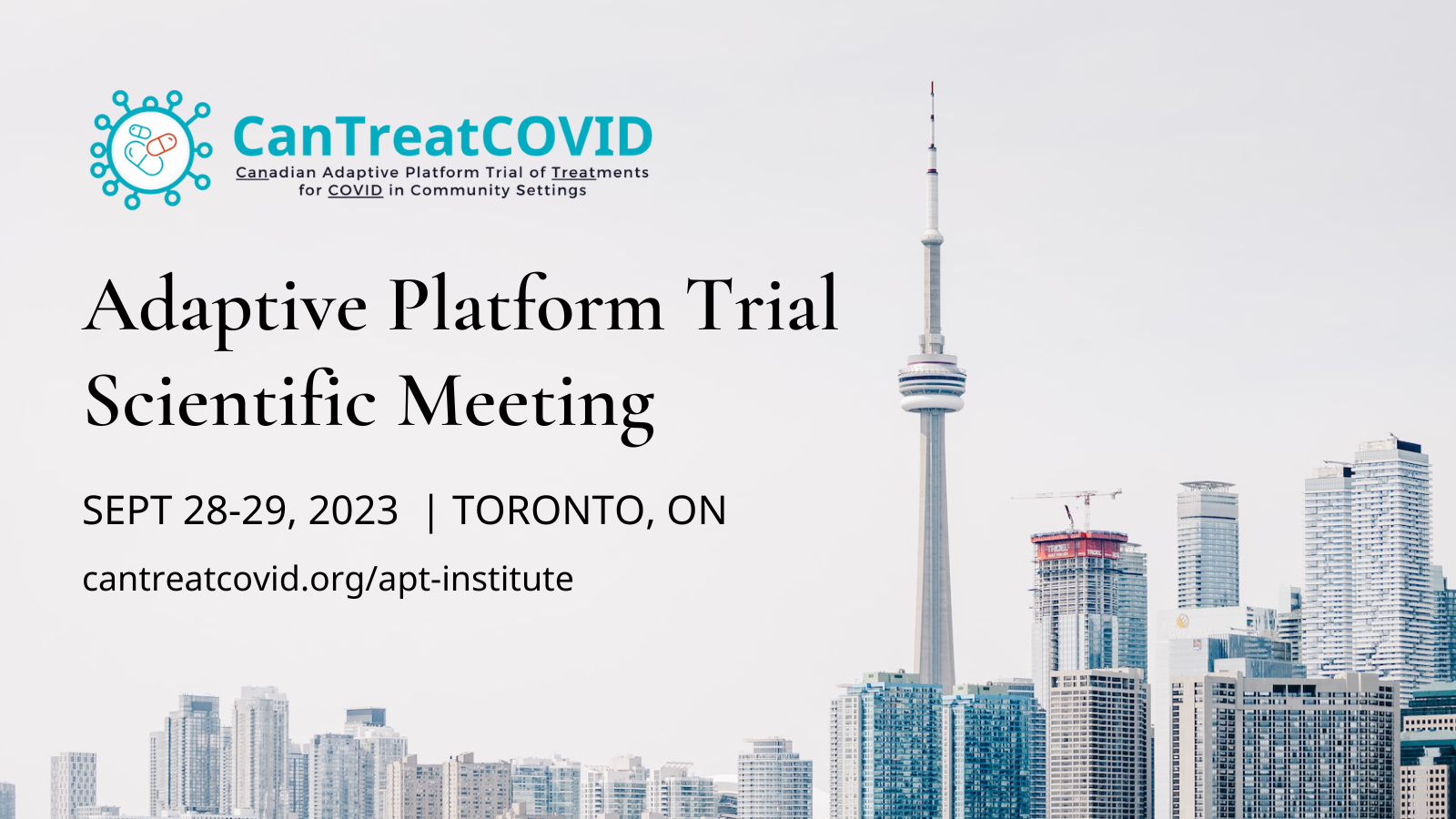 Register now for the CanTreat COVID Adaptive Platform Trial Scientific Meeting!
The Canadian Adaptative Platform Trial of Treatments for COVID in Community Settings (CanTreatCOVID) Adaptive Platform Trial Scientific Meeting is scheduled to take place on September 28-29, 2023 at the Chestnut Conference Centre in Toronto, ON. The meeting aims to provide a comprehensive understanding of the concept and advantages of adaptive platform trials (APTs) over traditional randomized controlled trials using case studies.
Attendees will have the opportunity to gain insights into the statistical methods employed in APTs, including Bayesian methods and sequential hypothesis testing. Statistical methods are an integral part of the trials and understanding them is crucial for the effective implementation of APTs.
Apart from the scientific aspects, attendees will also identify the practical challenges associated with APTs and learn effective strategies to address them. These insights will enable them to better prepare and execute clinical trials, thus contributing to the development of more efficient and effective treatments for COVID-19.