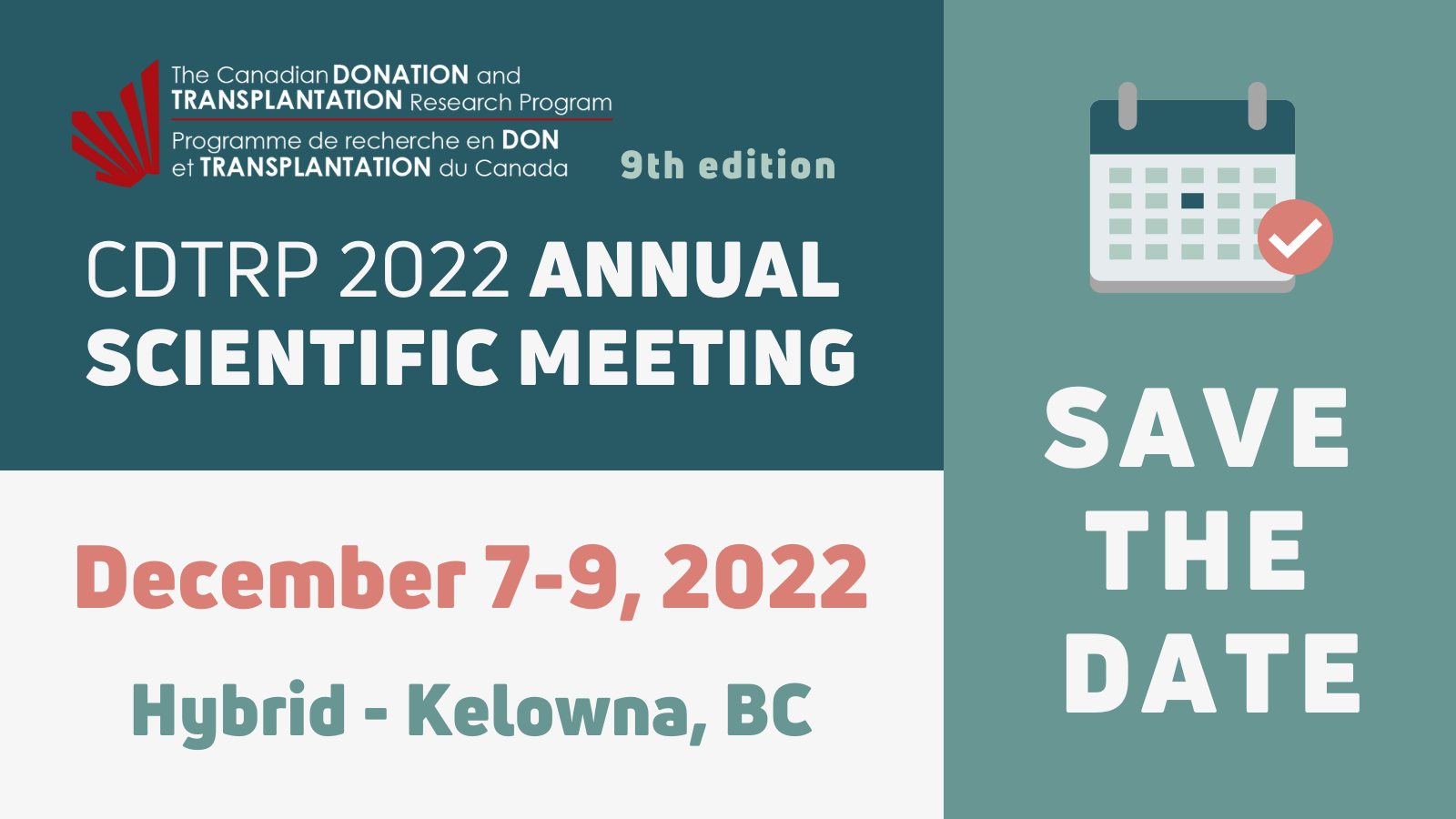 CDTRP 2022 Annual Scientific Meeting – Save the date!
Mark your calendars: the CDTRP 9th Annual Scientific Meeting will be held on December 7-9, 2022 in an hybrid format.
After more than two years of the pandemic, we think it is time to meet face-to-face. However, we want to remain cautious and take every precaution to ensure everyone feels comfortable and safe. We will also include people not comfortable traveling through our program's virtual portions.
This year, we are pleased to welcome you in beautiful Kelowna, BC. Join us to enjoy what this beautiful region has to offer! Whether it's snowshoeing, skating, wine tours; the possibilities are endless!
We are very pleased to announce that this year's meeting chairs are Dr. Mamatha Bhat (Staff Hepatologist and Clinician-Scientist at the University Health Network) and Dr. Michael Khoury (pediatric cardiologist and Assistant Professor at the Stollery Children's Hospital, University of Alberta).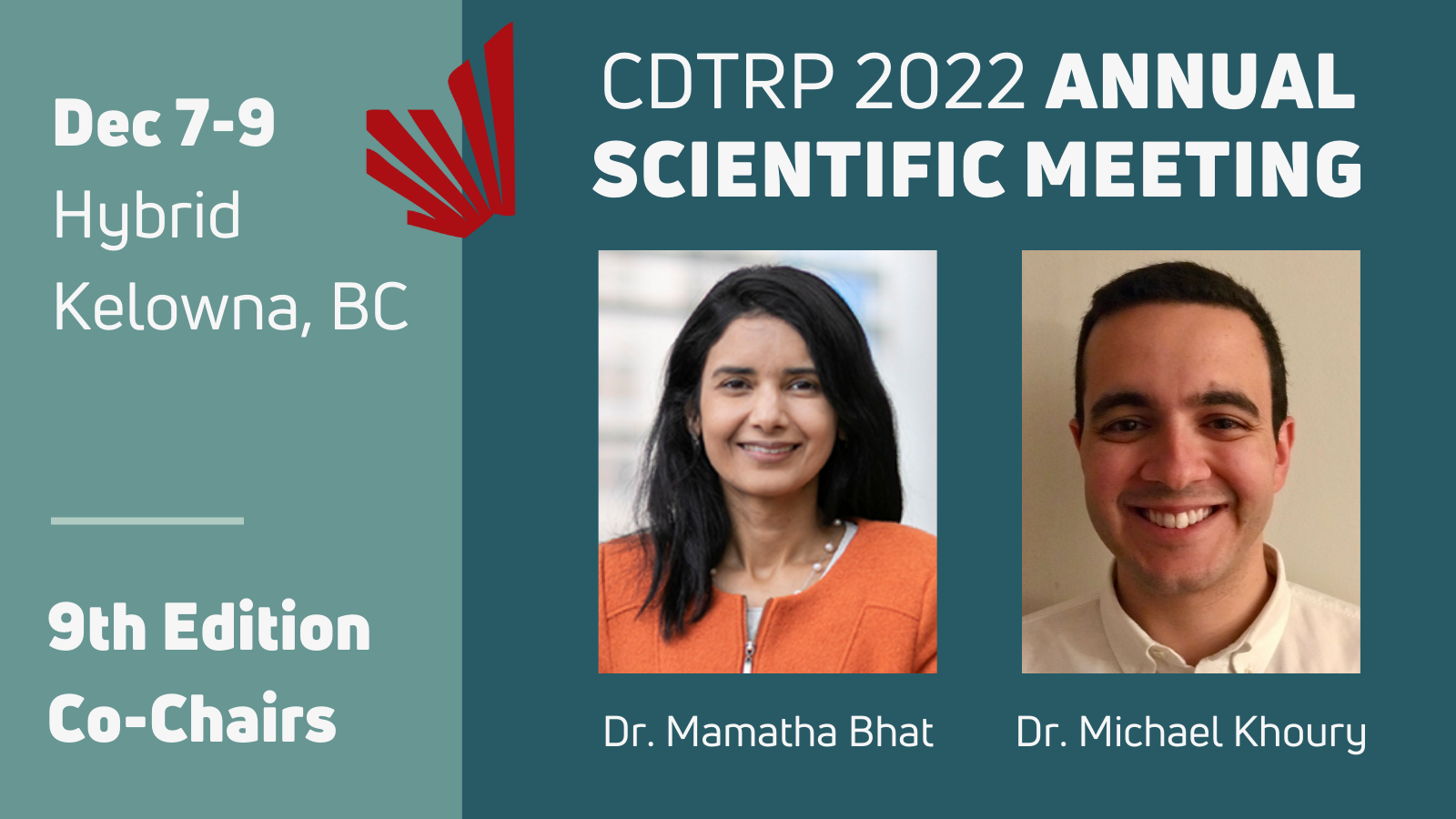 Collaborative meeting spaces
Make the most out of your trip! New this year: You can book a semi-private collaborative meeting space and hold a project meeting during the Annual Scientific Meeting. Please email Research Manager Katie at katie.bain@cdtrp.ca for more information.
Stay tuned for more exciting opportunities!
Registration will open soon.