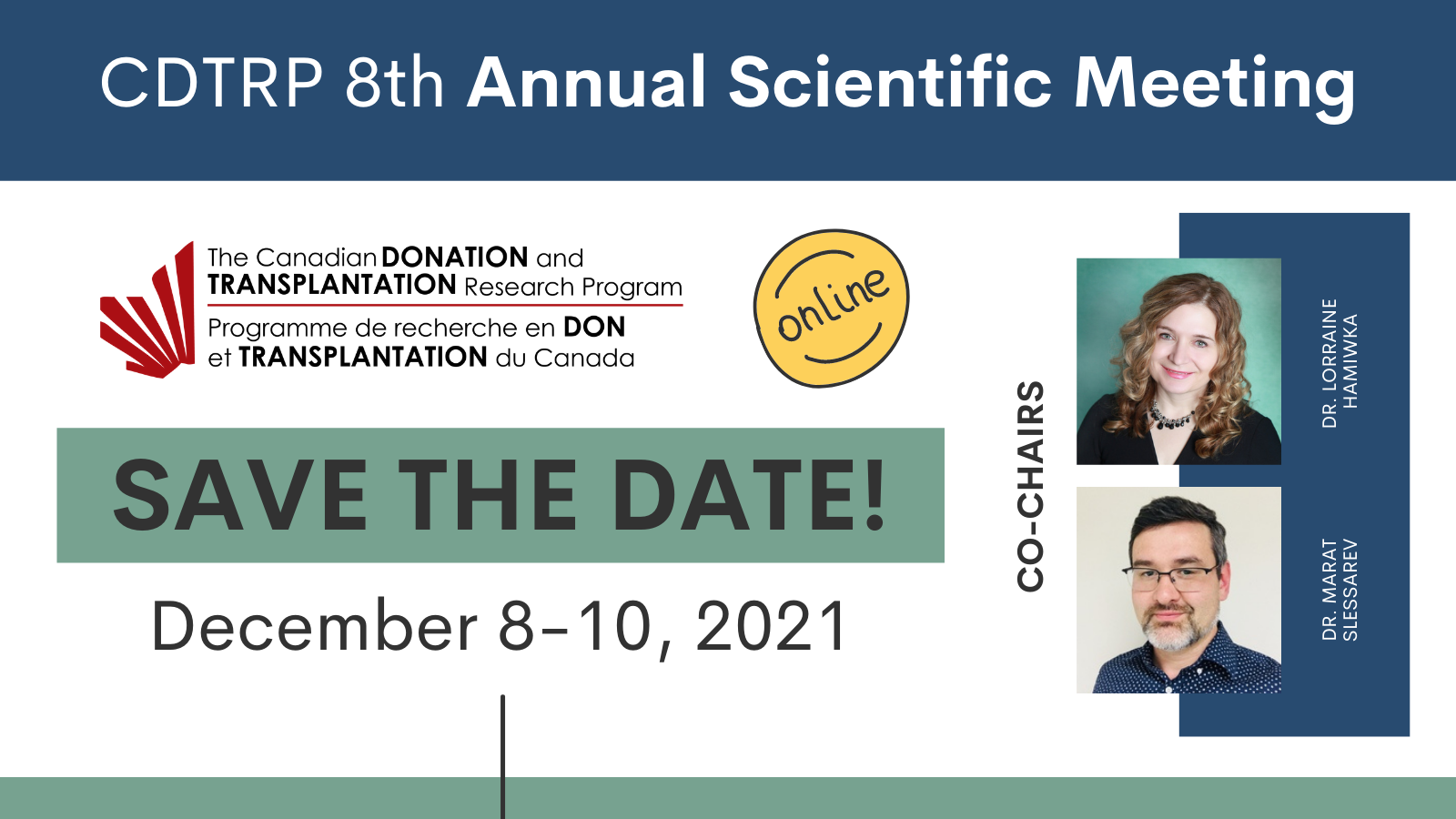 2021 CDTRP Annual Scientific Meeting: Choose your own adventure
Mark your calendars: the CDTRP 8th Annual Scientific Meeting will be held on December 8-10, 2021.
Due to continuing uncertainty about public health guidelines and practical planning requirements, we will once again be holding the Annual Meeting virtually. Although we will miss seeing everyone in person, we will do our best to take full advantage of the virtual format, such as accessibility for those who find it difficult to travel and recording sessions for later viewing.
We are very pleased to announce that this year's meeting chairs are Dr. Lorraine Hamiwka (University of Calgary, pediatric nephrology) and Dr. Marat Slessarev (Western University, critical care).
At this early phase of program planning, we would like to hear from you on what topics are on your minds. We invite everyone to respond to two questions via Jamboard:
What are the topic 3 topics in donation or transplantation that you want to learn more about? Access here. 
What controversial topics in donation or transplantation do you want to discuss? Access here. 
Each question has a page on the Jamboard. Please add sticky notes with your ideas!