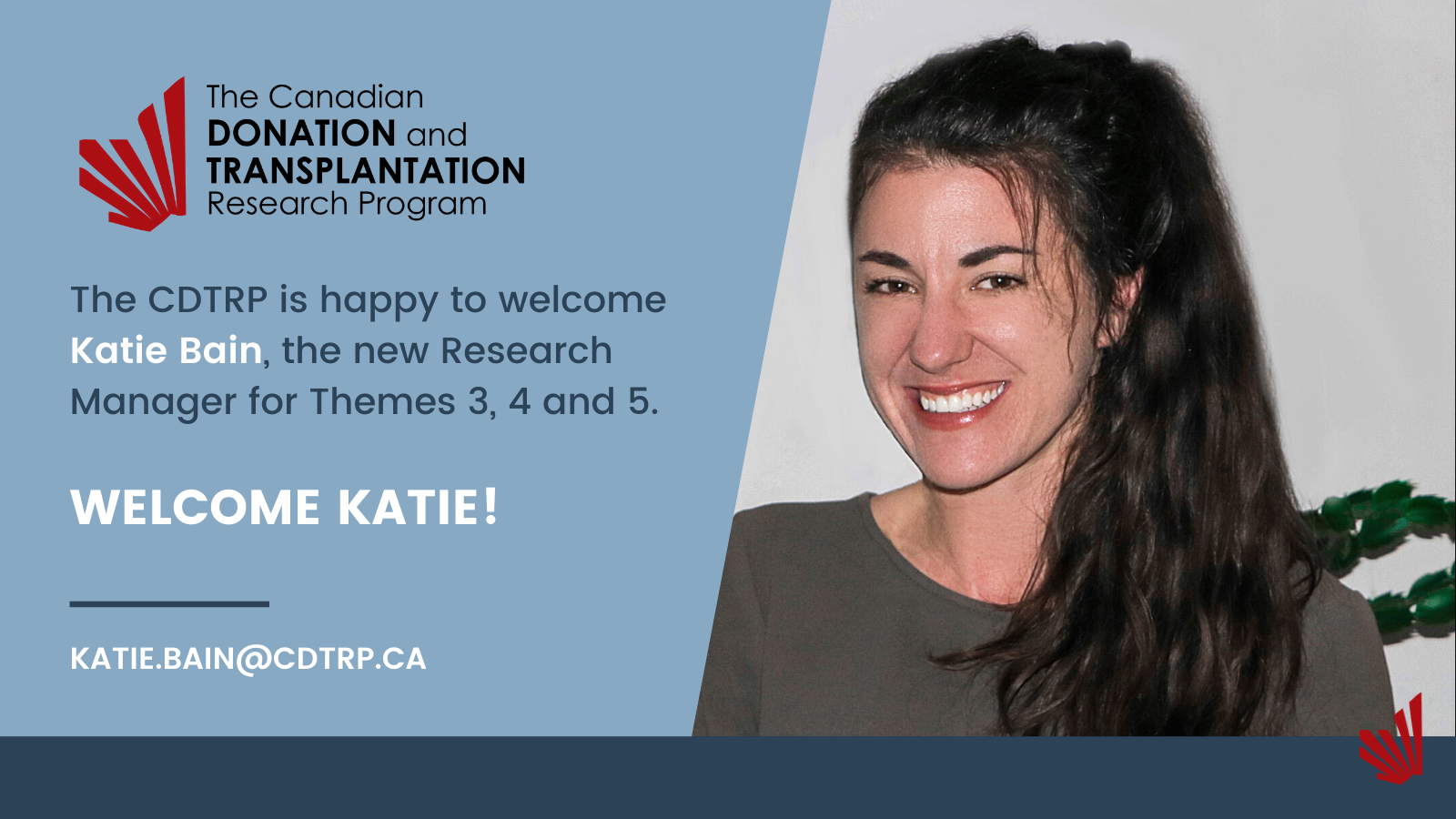 CDTRP New Research Manager: Katie Bain
The CDTRP is pleased to announce that Katie Bain has accepted the role of Research Manager for Themes 3, 4 and 5. We welcome her expertise in the field of research and are excited to work with her on the team!
Katie's bio
Katie Bain lives, works and plays in London, Ontario.
She is a Certified Associate in Project Management (CAPM)®, a graduate of the Honours Bachelor of Applied Technology – Biotechnology Program at Fanshawe College. She has completed the McMaster Health Forums Masterclass in Patient-Oriented Research.
She started my career managing research labs in the Department of Microbiology and Immunology at Western University. Afterward, she joined the ICES Kidney Dialysis and Transplantation Program, where she coordinated their grants and patient engagement program. Now, she is here with us and is excited to be CDTRP's new research manager for Themes 3, 4, and 5. You can reach her at katie.bain@cdtrp.ca.
Some fun facts about Katie:
I can't whistle.
Pre –pandemic I worked part-time at a comedy club.
I turn old broken jewelry into art.
I practice yoga at least 3x a week.
I have 91 house plants in my one-bedroom apartment and, therefore, the cleanest air ever.
WELCOME ON BOARD KATIE!